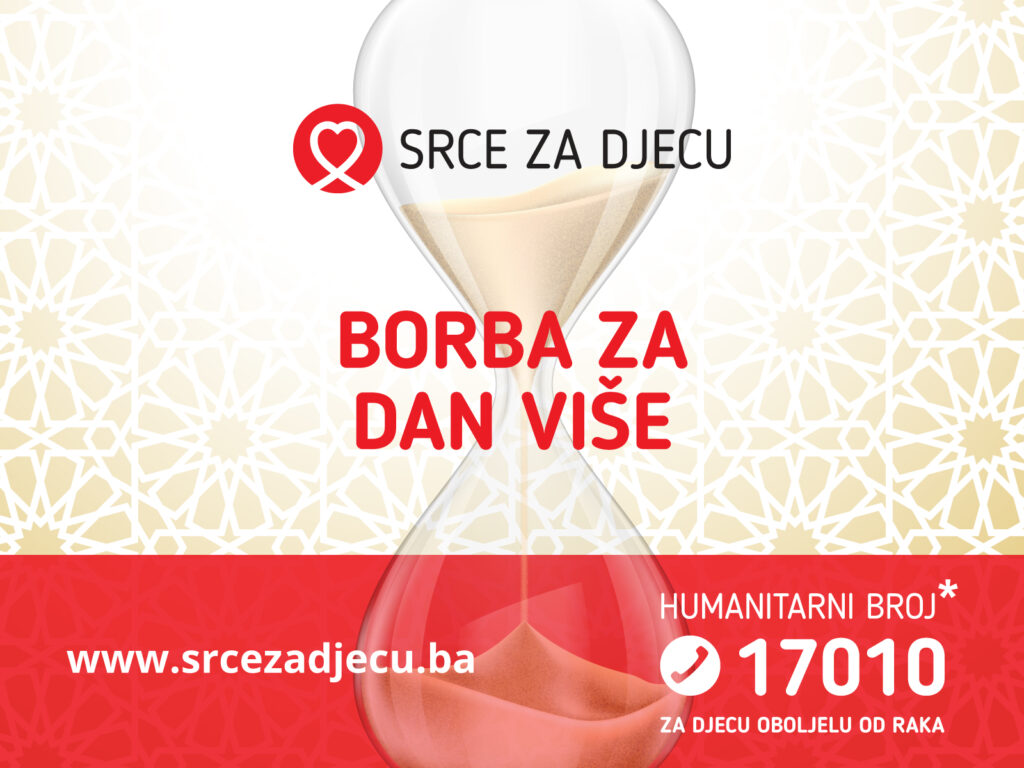 Udruženje"Srce za djecu oboljelu od raka" svakodnevno radi na poboljšanju statusa djece oboljele od raka u društvu te olakšanju procesa liječenja koje je izuzetno stresno, kompleksno i teško, kako za dijete, tako za cijelu porodicu.
U tom procesu nekoliko je ključnih faktora. Svakako neki od njih su kvalitetna psihološka podrška, podrška sistema i ona najvažnija, podrška društvene zajednice. Djeca oboljela od raka i njihove porodice se nerijetko osjećaju neshvaćenima, te kao da su ostali sami oči u oči sa najvećim neprijateljem.
Stoga Udruženje kroz razne kampanje pokušava ukazati na to koliko su bitni podrška, razumijevanje i pomoć svih dijelova društva u njihovoj borbi za život.
Iza nas i pred nama su izazovna vremena, kako za cijelo društvo, tako i za ugrožene kategorije. Jedna od tih kategorija su djeca oboljela od raka kojoj treba puno razumijevanje i velika podrška njihove društvene zajednice, a koje su zanemarene usljed velikih problema s kojima smo se suočili u posljednjoj godini dana.
Stoga Udruženje u mjesecu aprilu pokreće kampanju "Borba za dan više". Cilj kampanje je da probudimo svijest ljudi i podsjetimo ih na to koliko mogu biti važna karika u lancu podrške, koliko mogu doprinijeti svojim dobrim djelima i kako je važno da se u jednom trenutku svi okrenemo sebi i zavirimo duboko u svoju dušu te pronađemo dobrotu. Želimo podsjetiti naše društvo koliko je važno ostati čovjek, biti od pomoći drugima u najtežim vremenima i da je veliko svako naše najmanje dobro djelo.
Ko učini dobro djelo bit će desetorostruko nagrađen, jer naše malo može promijeniti živote drugih…
Pratite kampanju Udruženja Srce za djecu na društvenim mrežama i saznajte kako i vi možete biti podrška djeci oboljeloj od raka i njihovim najmilijima te napravite dobro djelo koje će promijeniti živote djece oboljele od raka nabolje.