U finalu Wimbledona prvi teniser svijeta Novak Đoković pobijedio je Talijana Mattea Berrettinija 3:1 u setovima – 6-7(4), 6-4, 6-4, 6-3 po setovima.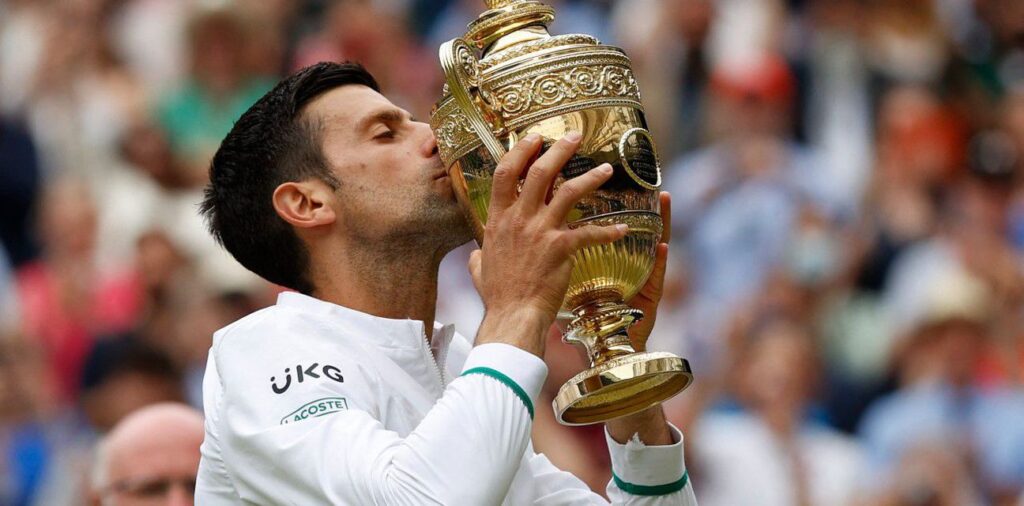 Nakon što je u prvom setu propustio vodstvo 5-2 i prepustio set Berrettiniju, Đoković je ubacio u brzinu više i sljedeća tri seta riješio u svoju korist.
Bio je to 30. nastup Novaka Đokovića u finalu nekog grand slam turnira (sedmi u Wimbledonu) i ukupno 20. grand slam naslov (šesti u Wimbledonu), po čemu se srpski teniser izjednačio s Rogerom Federerom i Rafaelom Nadalom.
Već u septembru Đoković će imati prigodu preskočiti Federera i Nadala, ako osvojio posljednji grand slam sezone US Open. Đoković ujedno ima priliku postati prvi teniser nakon Rod Lavera 1969. godine koji je u kalendarskoj godini osvojio sva četiri grand slama.
Za 25-godišnjeg Berrettinija to je bio prvi nastup u finalu nekog od četiri najveća svjetska teniska turnira.